Welcome to Ananthagiri Hills, a hidden gem nestled in the heart of Vikarabad, offering an enchanting escape from the hustle and bustle of city life. If you're looking to reconnect with nature, unwind amidst breathtaking landscapes, and embark on an unforgettable adventure, then camping in Ananthagiri Hills is the perfect choice. Join us as we delve into the mesmerizing beauty and serenity of this picturesque destination, where you can immerse yourself in nature's embrace and create memories that will last a lifetime.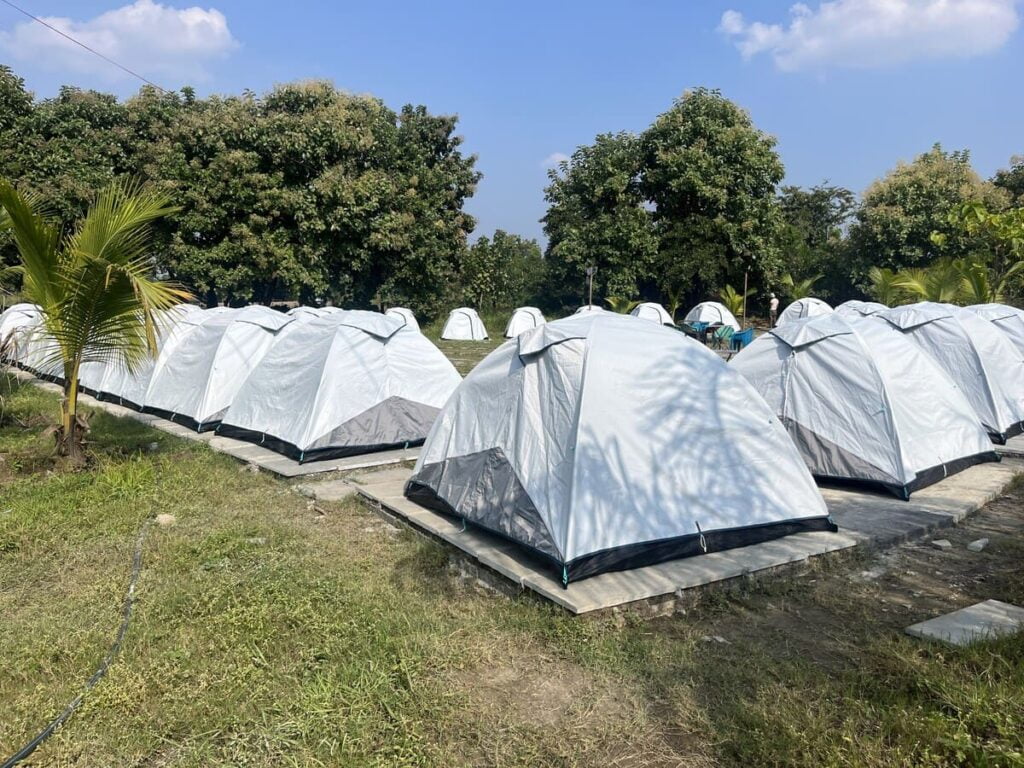 The Majestic Ananthagiri Hills
Situated in the Vikarabad district of Telangana, Ananthagiri Hills is a stunning hill range that forms a part of the Eastern Ghats. Its lush greenery, cascading waterfalls, and pristine streams make it a paradise for nature enthusiasts and adventure seekers alike. Spread across an expansive area, Ananthagiri Hills is home to a rich variety of flora and fauna, offering a unique opportunity to witness the wonders of the natural world up close.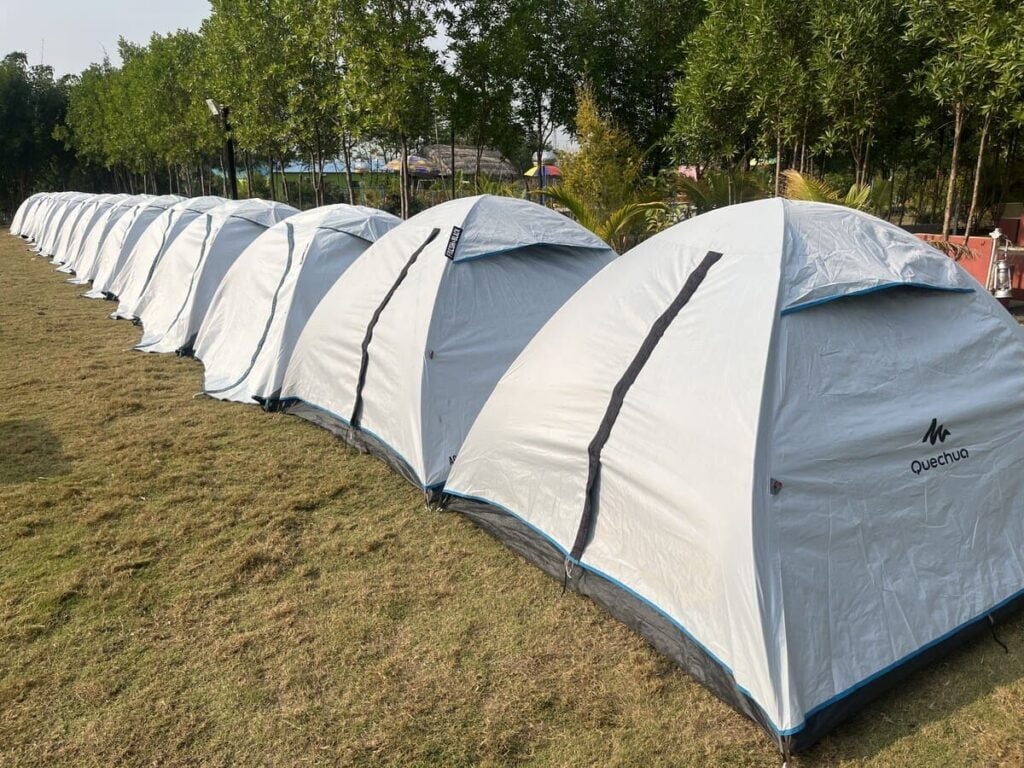 Night camping in Ananthagiri Hills is an experience like no other. As the sun sets, the hills come alive with a mystical aura, captivating visitors with their tranquility and beauty. Here are some reasons why camping under the starlit sky is an absolute must:
Serenity Amidst Nature: Escape the chaos of city life and immerse yourself in the peaceful surroundings of Ananthagiri Hills. The gentle rustling of leaves, the melodious chirping of birds, and the cool breeze sweeping through the hills create an ambiance that is truly therapeutic.
Stargazing Delight: Ananthagiri Hills, far away from the city lights, offers an incredible opportunity for stargazing. Witness the awe-inspiring spectacle of a star-studded sky, where constellations come to life and shooting stars leave trails of magic across the heavens.
Bonfire Bliss: Gather around a crackling bonfire, sharing stories, laughter, and warmth with fellow campers. The flickering flames set the perfect backdrop for an evening of camaraderie, while the delicious aroma of roasted marshmallows adds to the cozy atmosphere.
Adventure Awaits: Ananthagiri Hills is a treasure trove of thrilling activities. Embark on a trekking expedition, hike through dense forests, or take a refreshing dip in the natural springs. For adrenaline junkies, the hills offer exciting opportunities for rock climbing and rappelling, guaranteeing an unforgettable adventure.
Camping Essentials and Safety Measures
To ensure a safe and enjoyable camping experience in Ananthagiri Hills, it's important to be prepared. Here are some essentials to pack:
Tent, sleeping bag, and camping mat for a comfortable night's sleep.
Adequate food and water supplies to sustain you throughout your stay.
Insect repellent and sunscreen to protect against bugs and sunburn.
Warm clothing and sturdy footwear to adapt to the changing weather and terrain.
First-aid kit for any unforeseen circumstances.
Remember to respect the environment and follow responsible camping practices, such as leaving no trace, extinguishing fires properly, and adhering to park rules and regulations.
Book Your Night Camping Ananthagiri Hills Camping Today
Ready to embark on an unforgettable camping experience in Ananthagiri Hills? Visit our website My Adventure Zone to book your adventure now. Our expert guides and well-equipped campsites ensure a seamless and memorable experience amidst the breathtaking beauty of Ananthagiri Hills.
Don't miss out on the opportunity to reconnect with nature, create cherished memories, and find solace in the captivating allure of Ananthagiri Hills. Book your camping trip today and discover the true essence of this natural wonderland.
Table of Contents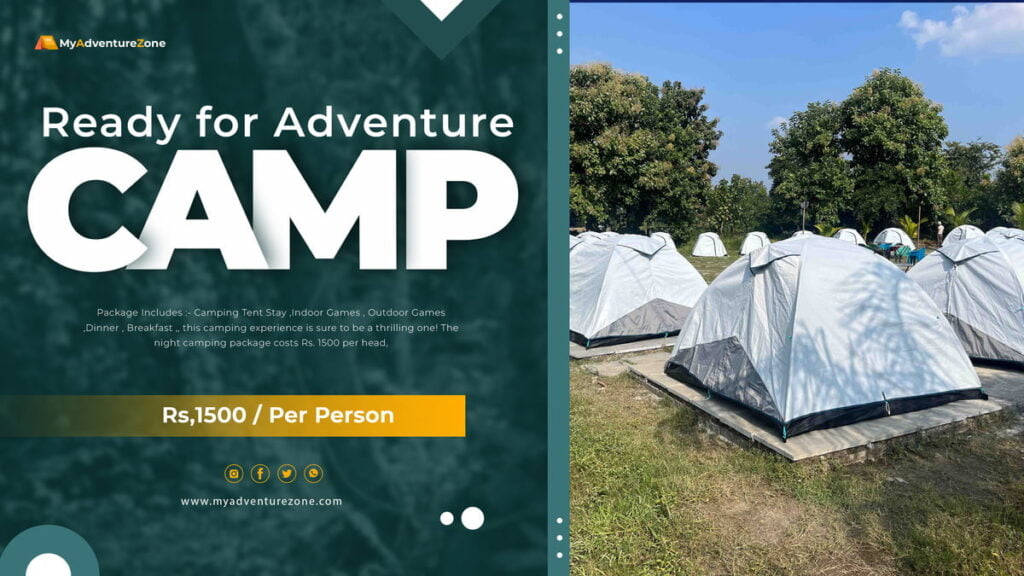 Ananthagiri Hills Camping
🌟 Package Details:
Price:

Adults: Rs. 1500 per person
Child (age group of 5 to 15 years): Rs. 800 per person

Location: Ananthagiri Hills, Vikarabad
Check-in: 4:00 PM (Evening)
Check-out: 11:30 AM (Morning)
🌳 What's Included:
Camping Tent Stay
Snooker
Indoor Games
DJ Night (Every Saturday)
Dinner
Breakfast
Tea & Snacks
📅 Day 1: Evening Itinerary:
4:00 PM: Check-in and Camping Tent Allotment
4:00 PM to 11:00 PM: Enjoy a variety of Indoor Games
06:00 PM: Refresh yourself with Tea & Snacks
07:30 PM to 11:30 PM: Groove to the beats of the DJ Night
09:30 PM: Delight in a scrumptious Dinner buffet
11:00 PM: Gather around the Camp Fire for a cozy and memorable experience
Note: Music will not be played after 01:00 AM
🌄 Day 2: Morning Itinerary:
08:30 AM: Relish a delightful Breakfast buffet
11:30 AM: Check-out and bid farewell to Ananthagiri Hills
🍽️ Meals:
Tea & Snacks: Enjoy a cup of tea accompanied by Onion Pakora
Dinner: Indulge in Baraga Rice, Chicken Curry, Veg Curry, White Rice, Sambar, and Paneer
Breakfast: Choose from Puri, Upma, Bonda, or Idli to start your day on a delicious note